The main objective of property boundary surveying is to determine the location of land ownership lines.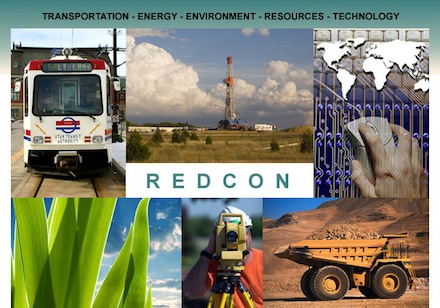 Property Boundary Surveying: Expert Research and Discovery
The first step is research of land records conducted at local, county and state agencies and offices to find deeds, plans, maps, wills and other documents which define the location and rights associated with a parcel of land.
The current parcel and abutting parcel deeds are traced back in time to develop a "chain of title". This allows the property boundary surveyor to understand the original description of the parcel, as well as determine any potential "junior-senior rights" associated with adjoining parcels.
Once the research is concluded, we conduct a field examination to discover any boundary evidence, such as iron pipes or rods, monuments, walls or fences.
A thorough field survey is then conducted to mark the evidence uncovered during the reconnaissance. Different methods are employed, including conventional total station traverses and GPS surveying.
Accurate Property Line Boundaries Using State of the Art Survey Equipment and Technology
REDCON utilizes a full array of conventional and GPS instrumentation, and continually monitors equipment for accuracy and reliability. All property boundary survey field measurements are verified back at the office and run through a comprehensive QA/QC procedure.
A preliminary plan of the land survey is then drafted using AUTOCAD software. With this plan, we can analyze the accuracy of the found, physical evidence with the written record boundaries.
Experienced and Knowledgeable Land Surveyors
REDCON licensed land surveyors make determinations on the reliability of existing corners, as well as the replacement of missing corners using their knowledge of deeds, evidence, and boundary retracement principles.
A final Boundary Survey Plat is prepared, displaying the results of the survey, and affixed with a professional land surveyor seal and signature.  By law, a copy of your survey is recorded with the local jurisdiction.
Boundary Survey Deliverables
Depending on the services agreed upon, a boundary survey may produce:
Monuments set and found at all property corners
A written description of the property
A topographic map (plat) of the property
A report explaining the basis of decisions and judgments made to determine the boundaries
Our property boundary survey services are available throughout Utah and the Intermountain West (Idaho, Wyoming, Nevada, and Arizona).